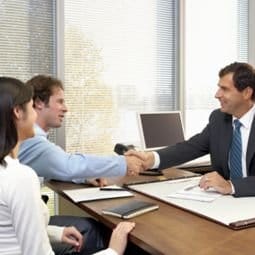 Hello,
My name is Gary Freitas. I am in charge of getting you the best financing deal that is possible towards your vehicle purchase here at Ashley Ford. We have a great history of financing vehicles for owners that thought that their credit placed them far away from the car, truck or SUV they wanted or needed. We are thoroughly committed to getting you the credit that you deserve and the vehicle you require. Make certain that you call me with your questions or concerns at 888-695-1747, ext. 6125.
Your credit report influences your ability to obtain purchases on credit as well as your ability to rent an apartment, purchase a home, secure a job or even buy insurance. Although credit problems are common, few people understand how their credit history is collected and reported. Some of the following information may help in understanding your credit rating. It will show how this rating can "change your life."
Your Credit Score
The information in your credit history is used to create your credit score, a three-digit number that shows how likely you are to pay your debts. The higher the score the more likely you are to be a good credit risk. For example: FICA credit scores which are produced by the Fair Isaac and Co. and used by more than 70 of the nations top 100 financial institutions, range from 400s to about 850. Usually you need a score of at lease 600 to apply for a mortgage. Some companies charge lower interest rates to people with higher scores.
Bad Credit Hurts
People may want to check your credit history before they give you a job, lease on an apartment or house, a bank account, telephone service or an insurance policy. If your score is low, you may have to explain why. If your score is too low, you may not get what you want or you may be asked to pay more for it.
Your Credit History
If you have never seen your credit report or if you have not checked it in the past two years, you should request a copy from at lease one of the reporting agencies that we have listed. Check the report carefully to make certain there are no errors reflected in your credit report. You can correct a mistake by showing proof of the error to both the entity that reported the error and the reporting agency but it may take some tie and effort.
You may request your credit report from these agencies:
Equifax Information Services LLC P.O. Box 740241 Atlanta, GA 30374 www.equifax.com TransUnion LLC Consumer Disclosure Center P.O. Box 1000 Chester, PA 19022 800-888-4213 www.transunion.com Experian National Consumer Assistance Center P.O. Box 2104 Allen, TX 75013 888-397-3742
Steps Toward Better Credit
1. Pay bills on time. Late payments reflect on your credit history 2. If you owe a lot on your credit cards, make at lease the miimum payment each month 3. If you do not have a source of credit such as a credit card, get one and make the minimum payments; this way you will build a good history. 4. Do not apply for more credit than you require. Applications will show up on your credit report and may cause potential creditors to think that you are about to take on more debt. 5. Don't ignore your debt obligations. If you are experiencing problems making minimum payments, contact your credit and work out a reduced payment plan. If you cannot work out a reduced payment plan with your creditors, contact a credit counseling service for assistance. Your creditors may be ore receptive to a well known third party.
Getting a Vehicle
Credit Acceptance is an indirect sales financial services company specializing in products and services for a network of automobile dealers in North America and Europe. Credit Acceptance provides automobile dealers with financing sources for consumers with limited access to credit and delivers credit approval in less than 30 seconds through the internet. Through its financing program, Credit Acceptance helps its clients improve their credit score by making timely monthly payments that Credit Acceptance reports to the three major credit reporting agencies. I hope you have found this information both informative and enlightening. By continuing our history of matching cars to people, enve those who may think that a vehicle is out of their reach may find it is not. Ashley Ford works with their community. Let us work with you!
Sincerely,
Gary Freitas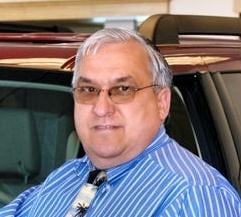 Finance, Manager 888-695-1747, ext. 6125
finance@ashleyfordsales.com